A prominent local butcher may be called upon to appear before the Kingstown Magistrate's Court to say what he knows about an allegation that he bought two stolen goats from a Cedars man.
Carl Young, 68, on Tuesday pleaded guilty to a charge that between Feb. 2 and 3, he stole two ewe goats — value EC$520 — the property of another villager.
He told Senior Magistrate Rickie Burnett that butcher Terry Gibson paid him EC$160 for the animals.
Young told the court that Gibson had "underpaid" him, giving him EC$40 less than his asking price.
The defendant told the court that by the time he took the police to Gibson, the butcher had already slaughtered the goats.
"You're talking about Gibson, the butcher?" the magistrate said.
"Hold on," the magistrate said and asked which police officer had conduct of the matter.
When the police officer identified himself, the magistrate said, "Having regard for what he is saying, why is Mr. Gibson not before me?"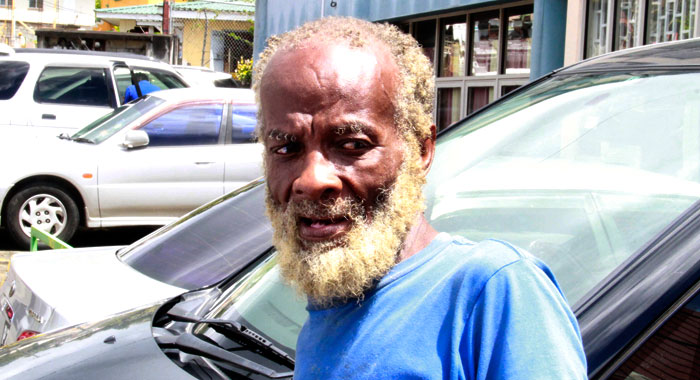 The police officer said that they went to look for the well-known butcher but did not find him.
"You all have to lock up the men who are buying these things. I keep saying it over and over and over again."
The police officer told the court that he plans to arrest Gibson.
The magistrate said that persons continue to steal animals because there is a ready market for them.
"And I'm always seeing the guys who are stealing and not the guys who are buying."
The magistrate said that he knows Gibson and that Gibson is a well-established butcher, adding that he should not be buying "these types of animals from these types of individuals.
"Clearly, that's where the market is, it seems."
Burnett, who was recently elevated to senior magistrate, was previously magistrate for district 2, which sits in Mesopotamia, Biabou, Colonarie and Georgetown.
He said that in that district there is a problem with these types of offences.
"To the extent that his name (Gibson) has been called in this court, I have to address him. This is not right," the magistrate said.
Young asked for a chance to pay a fine but the magistrate said that people commit these crimes then come to court and talk about paying.
"If you had the money why didn't you go and buy it," the magistrate said.
He remanded Young to prison until next Tuesday for sentencing.