The views expressed herein are those of the writer and do not necessarily represent the opinions or editorial position of iWitness News. Opinion pieces can be submitted to [email protected]
From any perspective, our mainland (St. Vincent Island — SVI) tourism industry is in deep trouble on the eve of the completion of Argyle International Airport (AIA). Visitor levels over the past 15 years have shrunk (see essay numbers 3, 27, and 27 below); the number arriving guests of different types — stayover, cruise ship, and yachters — has declined; by comparison, holiday trips to other Caribbean destinations are growing by leaps and bounds; the quantity, quality, enhancement, expansion, and maintenance of our hospitality attractions, support services, and infrastructure leave much to be desired; our biggest mainland resort, Buccament Bay Resort, was shuttered on Wednesday, Dec. 14, 2016, and unlikely to reopen given all the competing and overlapping legal disputes and huge debts of its parent Harlequin group of companies, in the process throwing dozens of unpaid employees out of work and instantly reducing our hotel room capacity by over 13 per cent; and the prospects and potential for a recovery in any of these areas are bleak.
If that wasn't bad enough, a closer look shows that everything is even worse than it appears on the surface.
I have already estimated that only about 6,500, or less than 10 per cent, of the 75,381 stop-over visitors who landed in St. Vincent and the Grenadines (SVG) in 2015 were extra-Caribbean tourists who arrived at Arnos Vale airport to stay at a resort, hotel, apartment, guest house, or some other for-profit establishment on SVI (see essay number 33 below).
This figure does not bode well for the success of Argyle International Airport (AIA) whose stated purpose is to substantially boost the number of such visitors. Even if the airport's eventual operation sees a tripling of such arrivals within two years, the prediction of Minister of Tourism, Cecil McKie, this number would only go up to about 20,000 international tourists, hardly sufficient in its extra-airport spin-off and multiplier effects (the building or more resorts and hotels; the opening of new restaurants, bars, and night clubs catering to tourists; more agricultural production to feed more guests; additional shops and boutiques carrying local craft and other goods appealing to tourists; increased taxi, van, and other tours to our various attractions; and more direct and indirect jobs in all these sectors) to justify building what is bound to be an EC$ 1 billion facility when all the supporting infrastructure is added in, at least 70 per cent of whose costs consist of loans that we, the taxpayers, will eventually have to repay. Then there are the millions of dollars needed to operate and maintain the airport, a sum that could represent less than one-fifth of the aircraft landing fees, passenger departure taxes, and other revenue the airport would generate, if the James F. Mitchell airport in Bequia is any example (see Searchlight newspaper, Friday, Dec. 23, 2016, p. 16). Moreover, if the international airport history of our Caribbean neighbours is any example, enticing regularly scheduled non-stop international flights by paying for a certain portion of unsold seats and providing other monetary incentives would add millions more to the operation of Argyle airport.
Still, there are many people, arguably the bulk of the population, who have always supported the construction of AIA based on the unsubstantiated claims that: (1) large numbers of tourists would never visit an island that lacks an international airport (an assertion contradicted by the seemingly modest success and spin-off effects on other sectors of the economy by the operation of Buccament Bay Resort during its first few years); (2) overseas or local developers would never construct large hotels or posh resorts on SVI without first seeing non-stop international air access to the mainland (an allegation again contradicted by the construction of Buccament Bay Resort, not to mention the robust hotel and villa expansion in the Grenadines); and (3) AIA, by itself, is bound to stimulate enough additional traffic to guarantee its successful operation (a claim made with no supporting evidence).
Since no number of examples from other places that have attracted huge numbers of overseas holiday visitors in the absence of an international airport would ever change their minds, additional sources of local-level evidence are needed to support my assertion that we neither need nor can afford AIA.
The first source of such evidence is our yachting industry which sees nearly all seafarers landing in the captivating Grenadines: of the 47,470 yachters who entered our territorial waters in 2015, only 6,358, or 13.4 per cent, came ashore on SVI (see essay 38 below). Why should we expect many more tourists to visit SVI just because of non-stop air access when so many mariners don't even give our mainland a second glance on their way to our world-famous cays?
The second line of evidence supporting my claim that everything is worse in our tourism industry than it seems on the surface comes from the cruise ship industry. I have already shown that our cruise ship numbers are the lowest in the Caribbean next to volcano-ravaged Montserrat (see essay 3 below). Even so, the total of our cruise ship passengers for 2015 (and for other years as well) listed as 82,079 in Table 1 is still highly deceptive.
Table 1. Cruise Ship Passengers and Arrivals: Barbados vs. St. Vincent Island
| | | |
| --- | --- | --- |
| | Barbados | St. Vincent Island |
| Cruise ship passengers |    711,400 | 82,079 |
| Landed cruise passengers |    121,578 | 13,953* |
*Based on the same 17 percent landed cruise ship passengers as Barbados
Source: Data available from Barbados and other Caribbean tourism sites.
This is because of a seldom mentioned and hardly documented fact about cruise ship visits: the figures published by most Caribbean countries (and others around the world) nearly always list only the "gross" number of passengers on board arriving ships, i.e., the total number of guests lodging on a ship that anchors at a port, a figure that it is obliged to reveal to immigration authorities, but a number that obscures and devalues the number of passengers who actually disembark. This second figure, certainly known but seldom released by tourism authorities, is called "landed cruise passengers," or what I term the "net" or "value-added" number of arrivals.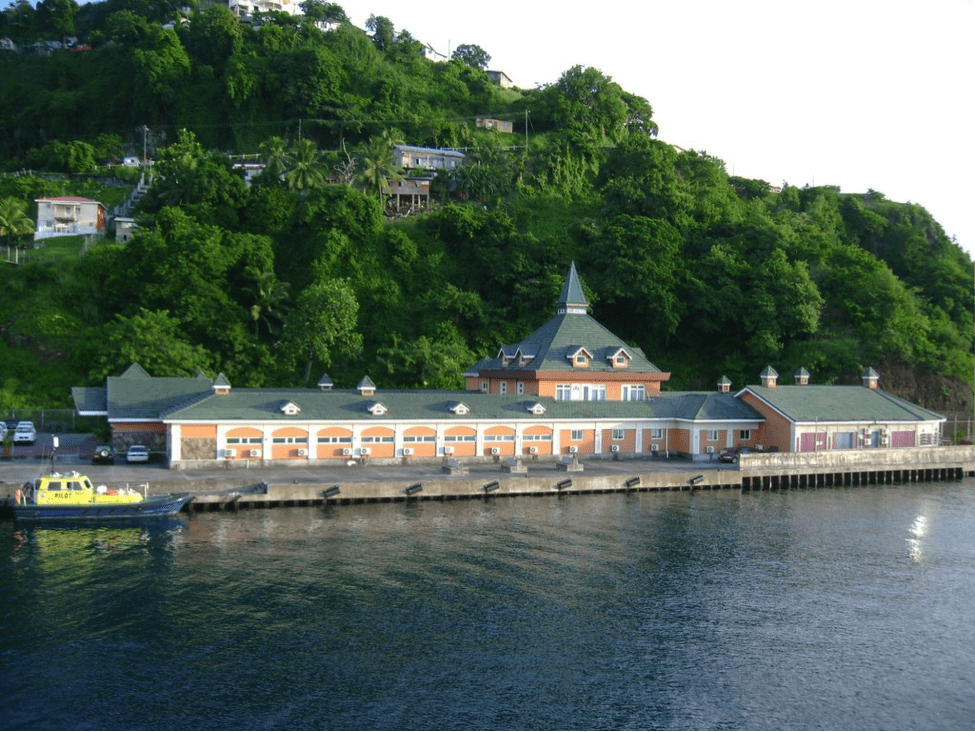 More specifically, it is hardly ever mentioned that most holiday ship ports, even very popular ones in rich countries, see low rates of landed cruise vessel passengers. The trendy Mediterranean tourist island of Malta, a small nation just off the southeast coast of Italy, received a total of 1.7 million visitors in 2014, a substantial 471,554 of whom were cruise ship passengers. Of these cruise ship visitors, only 46,420, or 9.8 per cent came ashore.
What accounts for this low number?
It is important to understand that modern cruise ships are much more than "floating hotels," as they are often called. It would be far more accurate to term them "all-inclusive floating resorts" that cater to every whim and fancy of their guests. Indeed, although cruise lines earn a lot of money booking and processing payment for many of the onshore tours and other activities their guests pre-select (and often reserve and pay for months before the cruise even begins), most of their profits come from on-board spending on extras not contained in the base accommodation package (which includes three table service and buffet meals, additional snacks, and the use of the ship's many facilities and services that are listed below).
The bottom financial line in the cruise ship industry is that if guests on a given excursion spend not a cent on these à la carte shipboard extras — alcohol and soft drinks; casino gambling; official cruise photos; wireless Internet access; specialty restaurants; exclusive spa and massage treatment; hairdressing, facials, manicures, and pedicures; purchases in shipboard shops and boutiques, etc. — their round-trip voyage would either barely break even or represent a net loss to the company, especially if few passengers purchased onshore excursions which normally see the cruise ship company keeping 50 per cent or more of the ticket price.
Nearly unlimited alcoholic beverages are available only from elite and truly all-inclusive cruise lines that charge much higher than the average industry rate for unlimited premium alcoholic beverages, larger suites, concierge and butler service, shore excursions, and all shipboard gratuities. On the non-elite cruises that make up the bulk of the industry, any alcohol or other beverages guests try to bring on board are confiscated until the end of their voyage. This is why cruise-ship alcoholic beverages are so expensive, on the one hand, and onshore bars often packed with cruise ship passengers, on the other.
Still, most newer cruise ships provide a mind-boggling menu of regular features: a full-featured casino; shops of all types, many leased by outsiders from the cruise ship company in the same manner as shopping mall stores; a spa, fitness centre, and gym; a theatre with Broadway-style shows; a cinema; one or more indoor and/or outdoor swimming pools with water slides; hot tubs; liquor lounges; basketball and tennis courts; pool and ping pong tables. Some ships provide the free use of bowling alleys, ice skating rinks, rock climbing walls, sky-diving and surfing simulators, miniature golf courses, video arcades, zip-lines, and obstacle courses.
The provision of both regular and optional amenities is why some guests never go ashore while others do so sparingly. This also explains the growing number of "cruises to nowhere" or "nowhere voyages" where the ship makes a two- or three-night round-trip (complete with 24 hour activities) with no ports of call.
All this also explains why many development economists have long argued that embracing the cruise ship industry is the least profitable way for poor countries like ours to enhance their tourism revenue.
These features of the cruise business account for the figures in Table 1. My search of the relevant sources showed that Barbados is the only Caribbean cruise ship destination for which there was published land cruise passenger numbers. The figure for 2015, a typical year, showed that only 17 per cent of all passengers went ashore. How many of these simply strolled around delightful Bridgetown for a few hours and spent not one penny is not known. Still, this number totalled 121,578 people (or nine times the Kingstown number), far too many for the existing terminal to accommodate which is why a new one is being built with the hope that its ultra-modern facilities and extensive services will entice more people to come ashore.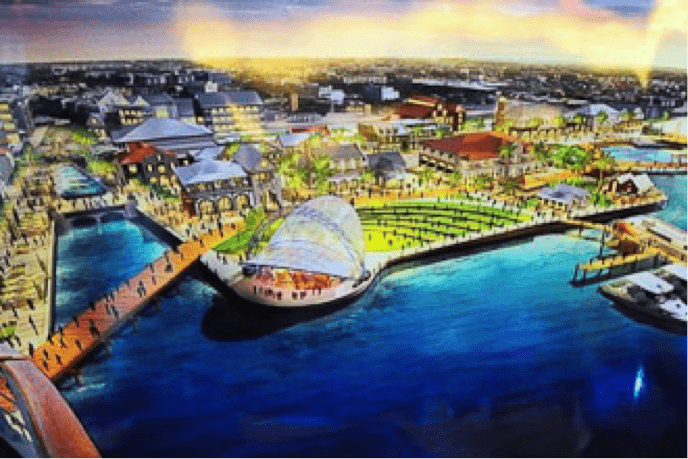 What is also not known is the comparable landed figure for SVI, a number that would be known from a study of immigration forms. My assumption that is was the same 17 per cent as Barbados is surely a gross exaggeration based on the following, albeit inclusive, facts: (1) Barbados, in general, and Bridgetown, in particular, have far more half-day tourism-friendly attractions than we do, including duty-free shopping in elegant surroundings, a round of golf, relaxed organised sightseeing, and various beach excursions and (2) my many observations at the cruise ship terminal and on the streets of Kingstown (where I have crudely counted between 150-200 people on different occasions), supplemented by an equally rough estimate of the number of passengers on tourist vans and buses carrying cruisers from the terminal to various attractions outside the capital (my guess being an average of 150-250 per cruise ship visit). If my landed visitor estimate of 13,953 people is accurate, this means 400 people left each ship on average during the year, a figure that roughly supports my informal observations but does not speak well for the desirability of our tourist attractions, a topic I address in a subsequent essay.
Compounding this dismal number is the disappointing overall number of cruise ship visits. For the 2016-17 cruise ship season, only 37 cruise vessels are expected to land at the Kingstown cruise ship terminal, a figure well within the normal range (see Searchlight newspaper, Nov. 17, 2016, p. 17). As low as this number is, it still represents only 17 per cent of the 220 calls at the six SVG ports (the five others being Bequia, Canouan, Mayreau, Mustique, and Union Island). To be sure, the greater number of cruise ship visits to the Grenadines obscures the fact that vessels calling there are, on average, smaller than those that port at Kingstown. But even this observation masks the other fact that the only cruise ship terminal in SVG is the one in Kingstown.
Together with yachting, ferry, and stopover air visits, this suggests, once again, that it is our tiny Grenadines, not the mainland, that is our premier holiday visitor destination.
With so few cruise ships carrying so few passengers, with a small portion of them coming ashore, with at least half of those who disembark spending most of their time in Kingstown desperately trying to the navigate around potholes and obstructive street vendors while gazing with pity, if not contempt, at the frumpish, scruffy, toothless, and loutish underclass who make up much of the "idle hall" street crowd in our horribly congested and hardscrabble capital, why would we expect any more to come just because we have an international airport at Argyle?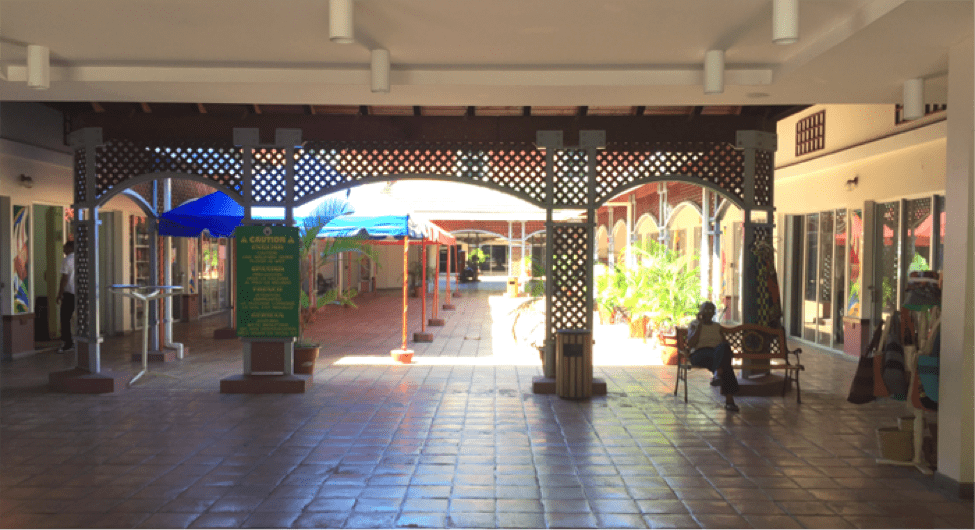 In sum, if we add the three 2015 figures for SVI — international stayover tourists (6,500), those landing by yacht (6,358), and landed cruise ship passengers (13,953) — we get a total of 26,811 tourist visitors, arguably the smallest such number for any country in the entire Caribbean save volcano devastated Montserrat.
And if we add the number of people who entered our mainland waters by yacht and cruise ship (a total of 129,549), we find that 109,238, or over 84 per cent, saw no reason to come ashore.
With pathetic figures like these, why on God's earth are we building an international airport at Argyle?
Ask Ralph.
***
This is the 40th in a series of essays on the folly of the proposed Argyle International Airport.
My other AIA essays are listed below:
C. ben-David