The views expressed herein are those of the writer and do not necessarily represent the opinions or editorial position of iWitness News. Opinion pieces can be submitted to [email protected]
As this long series of essays slowly winds to an end, I have left until now what may be the best regional two-case comparative evidence that Argyle International Airport (AIA) will fail to meet its visitor expectations because there was no compelling reason for its construction.
Much can be learned from a side-by-side assessment of international tourism and allied features in Barbados and the mainland of St. Vincent (St. Vincent Island or SVI) if only because the two islands are very similar in some ways and very different in others, exactly what is needed for good comparative analysis.
Being roughly at the same latitude and longitude and separated by only 179 km (111 miles) of ocean, being about the same size in area (see Table 1), having a similar history of sugar plantation slavery under British Crown colonial rule, and now sharing a nearly identical system of governance and a relatively free market economy, it would be hard to find two islands more suitable for comparison.
Table 1. A comparison of key features: Barbados vs. St. Vincent Island
| | | |
| --- | --- | --- |
| | Barbados | St. Vincent Island |
| Population size | 282,000 | 104,500 |
| Area | 432 sq km (167 sq mi) | 344 sq km (133 sq mi) |
| Geology | white coral limestone | black volcanic lava |
| Terrain | flat; gently rolling | hilly; mountainous |
| Climate | subtropical | subtropical |
| History | former sugar-cane slave society | former sugar-cane slave society |
| hotel development | late 1800s | 1920s-1940s |
| Regional flights | 1939 | 1940s or thereabout |
| Regular overseas flights | 1953 | — |
| Pure white sand beaches | 61 (some pink) | 1 (imported sand) |
| Per capita GDP | $EC 44,000 | $EC 18,700 |
| Total visitors (2015)** | 1,303,272 | 157,460 |
| Stayover visitors |    591,872 | 75,381 |
| Number of rooms |          5,500 |     750 |
| Cruise ship passengers |    711,400 | 82,079 |
| Landed cruise passengers |    121,578 | 13,953* |
| Direct GDP tourism contribution | 10.8 percent | 5.4 percent |
*Based on the same 17 percent landed cruise ship passengers as Barbados
**Excludes yacht visitors
Source: Data from three Caribbean travel sites.
But there are many differences as well, as Table 1 clearly shows. Barbados has nearly three times the population of St. Vincent, a product of: (1) its much earlier British colonial settlement than SVI (1625 vs. 1763) which translated into nearly a 140-year head start in the lucrative slave-based sugar industry that by the first years of the 19th century was already in decline and (2) its much flatter terrain meant cane could be grown in every corner of the land (versus SVI where the vast, mountainous, very wet, and hard to reach interior has never been cultivated) thereby allowing for a much larger slave and free labour force.
This larger population size is partly responsible for the fact that Barbados had over eight times more total guests in 2015 than SVI because some of these visitors were permanent or long-term diaspora residents returning home on holiday, to conduct business, or for some other purpose. But this accounts for a small portion of overall visitors (and barely a handful of cruise ship passengers), most of whom are non-Bajan North American and European tourists.
Another difference between Barbados and SVI is the antiquity of tourism on the two islands. Barbados has been an important tourist destination for so long that there is a book written about it:
"… [F]rom the early days of tourism … the steamship era of the late 1800s, with the establishment of that gracious Victorian lady the Marine Hotel … until World War II, Heritage and Health were the two big attractions of Barbados. The Marine opened in 1878 but was massively expanded in 1887. The tramline was established in 1885, and smaller hotels quickly grew up along its route, from Bridgetown and the Garrison (the original Seaview) through Hastings (Ocean View, Balmoral and others, all the way to St. Lawrence, while the 'health resorts' of the Crane and Atlantis soon became famous".
The area from Crane Beach to Bridgetown is the entire span from the southeast to the southwest portions of the island, equivalent to the coastline between Stubbs and Lowmans Bay on our mainland.
The famous Crane Beach Hotel which was opened in 1887 and totally renovated and expanded just a few years ago and renamed the Crane Resort is a national treasure known around the world:
"The site of a small commercial port in the mid-18th century, Crane Beach and its surrounding district assumed the name of the area's most recognisable scene – the raising and lowering of cargo by a crane. A mecca of cool breezes, Crane Beach attracted scores of the island's plantation owners and prosperous merchants who sought the reputed 'healing' powers of its waters" (Crane Resort visitors site).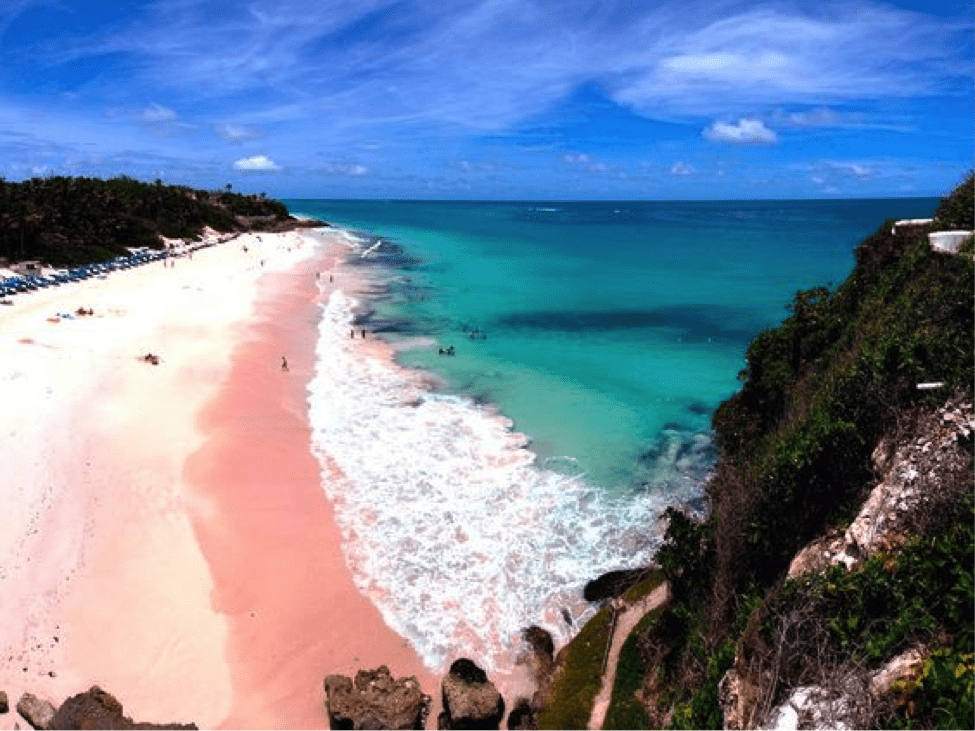 In short, tourism in Barbados was well established long before the invention of the airplane, more testimony that existing attractions draw visitors, not the other way around. Actually, Barbados' aviation history began when a single-engine plane from Guadeloupe touched down on the fifth fairway of the Rockley Golf Club in 1929. Ten years later, the first scheduled passenger service from Trinidad began from the grass runway of Seawell International Airport, renamed to Grantley Adams International Airport (GAIA) in 1977, located almost on the edge of the southern tip of Barbados.
The first terminal was built in 1949, regularly scheduled flights to England began in 1953, and new routes added as required by external demand for them. The airport has been renovated and expanded on a regular basis since its inception: a new terminal was built in 1956; the present air traffic control tower was completed in 1976; between 2000 and the present there has been a major upgrading of the runways, taxiways, parking aprons, and approach lighting;
a new arrivals terminal has been built; the older terminal has been renovated; new spacious departure lounges and an expanded duty-free shopping area, executive lounge, and restaurants have been added.
All this has been done to meet a growing inflow of international and regional passengers: tourist arrivals tripled from around 200,000 to around 600,000 between 1976 and 2016.
Today, some 19 international and regional passenger carriers, plus many charter and cargo carriers, have regularly-scheduled flights arriving and departing the aviation hub of the Eastern Caribbean, handling daily flights to and from the other Caribbean islands and connecting to major cities in the US, Canada, UK and Europe.
The lesson to be learned from this is the same one I have been relentlessly preaching for over two years: airports are built and enlarged to address an actual or reasonably expected rise in the supply of passengers, not the reverse.
Conversely, the story of tourism and aviation on SVI has been so limited that there is not much of a story to tell. Many of us older heads know that the Kingstown Park Guest House, probably the site of the first Government House, was owned and managed by the aristocratic mulatto spinster, Nesta Paynter, a civil servant who ran the establishment for decades until she sold it in her old age to the first of at least three different owners of what is now Grenadine House at Kingstown Park.
Many old timers will also remember Olive's Hotel behind the gas station on Back Street owned by outstanding entrepreneur Sammy Ballantyne, and the old Haddon Hotel at Frenches, refurbished a few year ago, owned by another well-regarded businessman, Silky DaSilva, as well as the tiny Heron Hotel, still functioning, and the Blue Caribbean (long converted into retail and office space) on Bay Street.
What about the rest of our hotel and guest house history, such as its presence in the early 20th century before these other establishments were in business? All I could find is the following photo, possibly taken as early as the 1920s, suggesting there were some seaside health resorts catering to regional and overseas tourists on the mainland 100 years ago. (I assume that any others were at the Indian Bay/Villa area.) As for the details, nobody knows and nobody cares.
The same holds true of our aviation history though there is indirect evidence (via an Internet site that I cannot fully access) that Arnos Vale Airport (later renamed E. T. Joshua International Airport) began regularly scheduled flights to other Caribbean destinations during the 1940s. (To be sure, a careful search of our archives and old editions of The Vincentian newspaper would tell the complete story but I am not home and cannot do this research from abroad.)
What I do know is that most people continued to travel by boat to surrounding destinations long after regular air travel began to and from SVI. This included the thousands of migrants who went to Barbados and Trinidad to search for work between the mid 1940s and at least the mid 1970s, the hundreds of persons who returned from Aruba, Curacao, and Trinidad where they had often spent decades working during same period, and the thousands who migrated to England between the early 1950s and mid-1960s in search of a better life. The latter cohort travelled all the way to England by boat from Kingstown even though they could have travelled there (at far greater expense but with much more comfort) via aircraft using the Arnos Vale and Seawell airports. So much for needing planes, regional or international, to encourage people to travel long distances when it is in their interest to do so.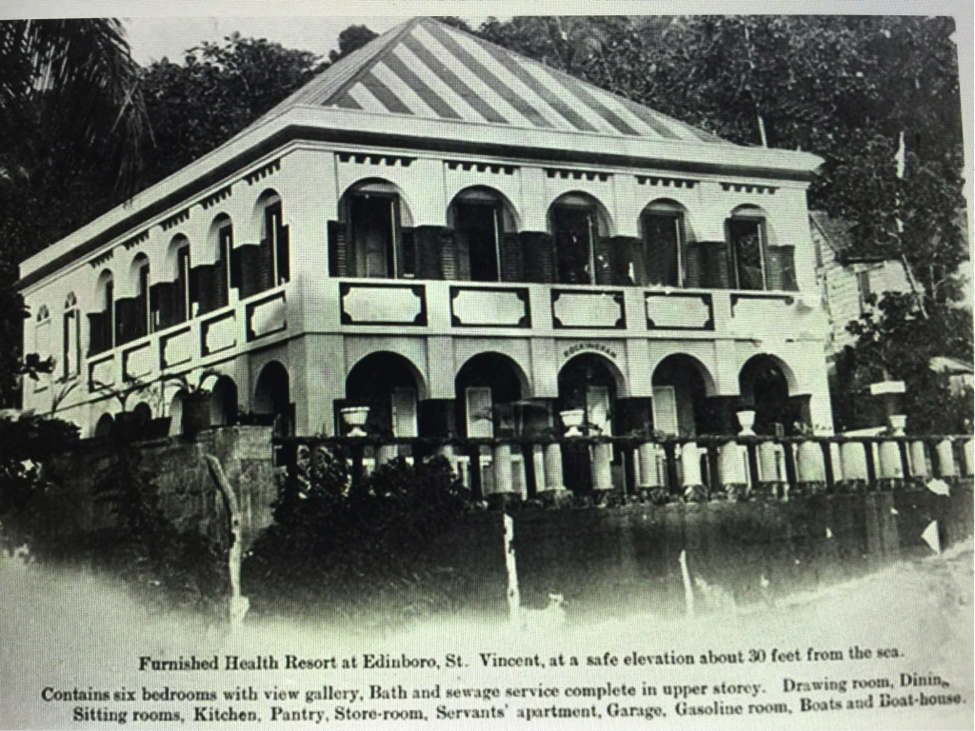 What then accounts for the huge eight-fold disparity in stopover tourist visitors between Barbados and SVI? It cannot be the sun and the sea which we both share; it cannot be the difference in population numbers which I have already discussed; it cannot be the large variation in overall wealth, per capita GDP, and infrastructure between the countries because these are a product of: (1) Barbados' long and profitable sugarcane industry (the result of a terrain ideally suited to the growing of cane) that produced a continuity of estate ownership in the same family lines which, in turn, fostered a commitment to infrastructure and other development that was lacking on SVI where estates changed hands repeatedly or were owned mainly by British merchant and banking interests even before the abolition of slavery in 1834 and (2) a slow but steady increase in tourism earnings, especially after the Second World War, augmented by wealth derived from the financial and information services, light industry, construction, and other sectors beginning in the 1960s that are far more developed in Barbados than they are here. (The huge size of the non-tourist sector in Barbados also explains why tourism accounts for less than 11 percent of direct GDP.)
It cannot be because Barbados has over seven times more hotel rooms than we do — these rooms were built in response to past increases and reasonable prospects of future gains; it cannot be the presence of an international airport because the origin and expansion of the airport was the result of steady increases in overseas visitors; and it cannot be because of the existence of dozens of special attractions (except for the premier one) on a flat, densely packed island with no forests, mountains, lakes, rivers, or nature reserves (and only one underground tourist cave), that collectively do not exceed what is available in nearby islands, including our own.
Still, all this negative evidence needs to be tempered by four qualifications.
First, Barbados does have a vibrant nightlife, elegant shopping in attractive, clean, and uncongested Bridgetown (because, like most other Caribbean countries, Barbados prohibits the kind of choking street vending that has nearly destroyed our capital), excellent and varied cuisine, five golf courses, and several other attractions (which can easily be perused by visiting the TripAdvisor travel site). But these all developed to complement the needs of the growing number of visitors who went there mainly for something else.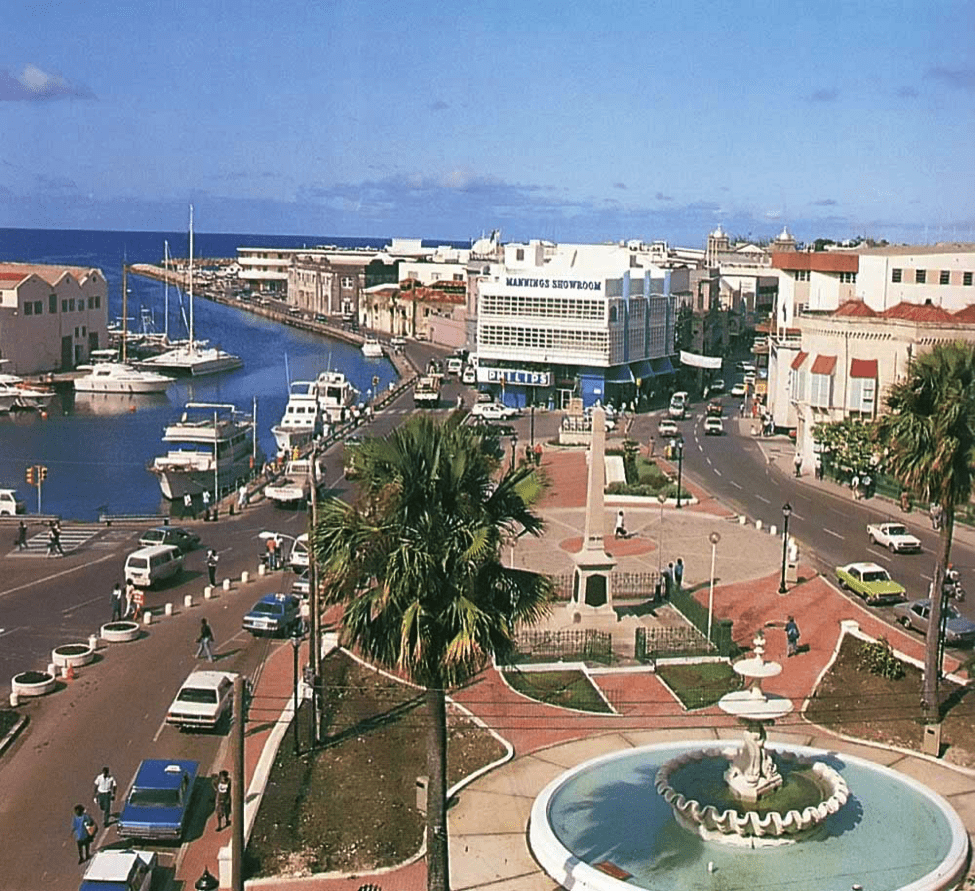 Second, several luxury hotels and resorts have indeed been built or renovated to attract new visitors – Sandy Lane, Sandals, Crane Resort, and others – who might go elsewhere to satisfy their extravagant needs. But this does not negate the overall trend that, except at the super-elite and low budget margins, hospitality supply is built on hospitality demand.
Third, in a vibrant and growing tourist market, new hotels and resorts are constructed on the reasonable expectation that growth will continue in a world constantly getting richer, more populated, and increasingly cosmopolitan.
Fourth, tourism in Barbados has never been an economic cure-all in this higher middle-income country. The economy continues to show signs of weakness after going into deep recession in the 1990s, off-shore finance, agriculture, fishing, rum production and export, and light manufacturing still make a substantial contribution to overall GNP, and dozens of hotels representing hundreds of rooms have been closed, are for sale, or are barely surviving in the cutthroat hospitality industry.
Despite these four qualifications, the answer to my question, "what then accounts for the huge eight-fold disparity in stopover tourist visitors between Barbados and SVI" lies in Table 1 and is … surprise, surprise … Barbados' 61 white and pink sand beaches, most of them public, all them clean, all of them natural, all of them tempting.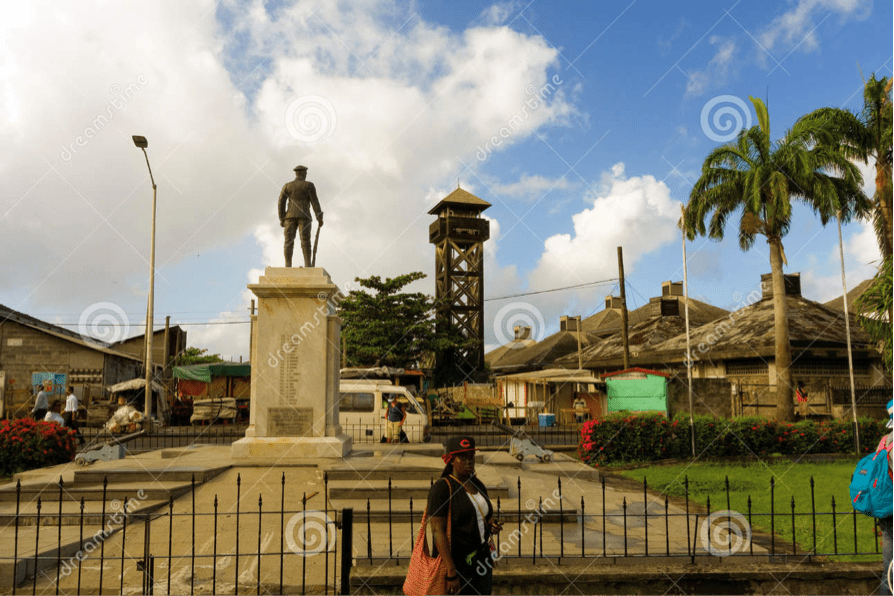 This and allied attractions is why so many more of our wealthy citizens – in both numbers and proportion – have always flown to Barbados on holiday than Bajans have travelled here to enjoy our mainland.
Given what I have argued here and elsewhere about our mainland tourism potential, especially our declining tourist numbers over the past 16 years, why have we built an international airport on an island with one bogus white sand beach on a small stretch of Buccament Bay whose now-shuttered resort instantly reduced our mainland hotel room capacity by nearly 15 percent on December 14, 2016, was only able to complete 102 of its promised 1,200 rooms, and is unlikely to every reopen because the size and complexity of its debts and multitude of competing investors?
Ask Ralph.
***
This is the 41st in a series of essays on the folly of the proposed Argyle International Airport.
My other AIA essays are listed below:
 C. ben-David