By C. ben-David
Travel + Leisure is a popular travel magazine and internet site based in New York City. Published monthly, the magazine has nearly five million readers and has conducted an annual subscriber survey rating vacation destinations and travel providers for over 20 years. It just released its 2017 list of the world's top 10 tourist islands and top 15 Caribbean island holiday destinations based on the rankings of its readers.
An analysis of these results teaches important lessons for the likely success of the recently opened Argyle International Airport (AIA).
The "World's Top 10 Islands" 2017, in descending order, are: (1) Palawan, Indonesia; (2) Hilton Head Island, South Carolina, USA; (3) Boracay Island, Philippines; (4) Galapagos Islands, Ecuador; (5) Santorini Islands, Greece; (6) Maui, Hawaii; (7) Kauai, Hawaii; (8) Ischia, Italy; (9) Hvar and Dalmatian Islands, Croatia; and (10) Bali, Indonesia.
Not one Caribbean island graces this list even though the archipelago is easily and cheaply reached from North America and Western Europe, home to tens of millions of international tourists. Conversely, three of the top islands are in Asia which makes accessing them from Western countries both inconvenient — one or more stops, often requiring an overnight stay — and expensive.
For example, the cheapest return flight from London to Bali in mid-January involves one stop and a plane change both ways plus 36 hours flying time; on the same dates, the cheapest return flight from London to Barbados uses nonstop flights totaling only 17 hours flying time. Despite the greater inconvenience and 11 per cent higher air fare of flying to Bali, the island received 221,149 British visitors in 2016, or 2,500 more than visited popular Barbados, an island with inexorable historical, political, economic, and cultural ties to the former motherland.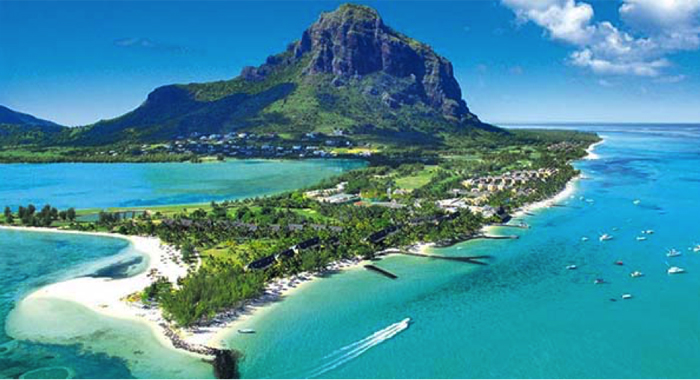 But even the two popular Hawaiian islands don't offer non-stop North American air service from outside western United States or Canada, thereby necessitating an inconvenient and time-consuming stopover for those travelling from densely populated areas via large eastern airport hubs. Still, Maui and Kauai recorded 2.6 million and 1.2 million stopover visitors in 2016, respectively, most of them from mainland USA.
For those unwilling to drive there from afar, air travel from the large hubs in New York City and Miami to Hilton Head Island — all three on the east coast of the USA — requires a stopover and transfer to a small plane, a hardship which has not deterred nearly 3 million annual visitors to the 42 square mile (68 sq. km.) island.
As for the three European island favourites, each can be reached only by ferry or small commuter plane.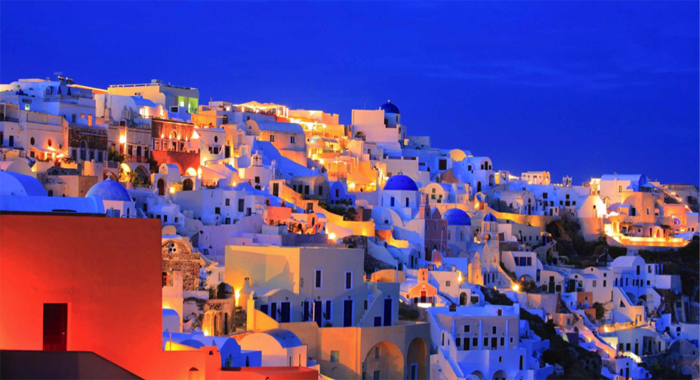 Finally, the remote eco-tourism Galapagos islands are accessible only by boat.
All this suggests that the justification given by our Prime Minister, the Honourable Dr. Ralph E. Gonsalves, in his "famous" August 8, 2005 speech that, "Our country's tourism potential would not be fully realised unless we build an international airport" certainly does not apply to the world's top 10 islands and scores more like it.
Moreover, the Honourable Prime Minister has never satisfactorily revealed how and why the construction of AIA would fully realise our country's tourism potential.
The presence of two Hawaiian islands on a list of the world's top 10 also begs the question of why this small American archipelago, the most isolated population centre on the face of the earth — 2,390 miles from California; 3,850 miles from Japan; 4,900 miles from China; and 5,280 miles from the Philippines — is such a beloved holiday destination.
It is certainly not because Hawaii has the most famous black sand beaches in the world: many of them are unsuitable for swimming owing to rough seas or dangerous currents. Those that are safe entertain few tourist sun worshippers and seabathers given their abrasive granular composition and recognition that walking barefoot can cause burns because black sand absorbs much more solar radiation than white sand.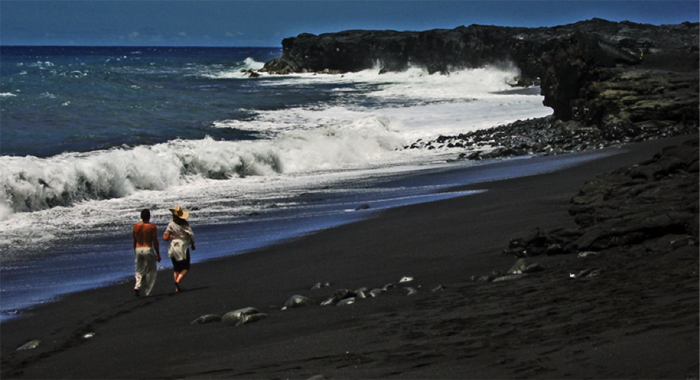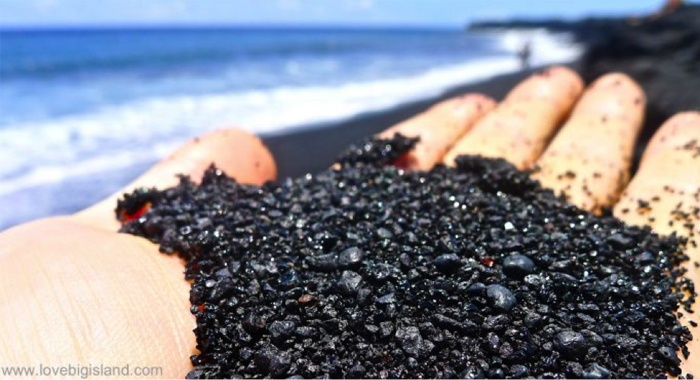 By comparison, its magnificent white and golden sand beaches are a delight to most tourists.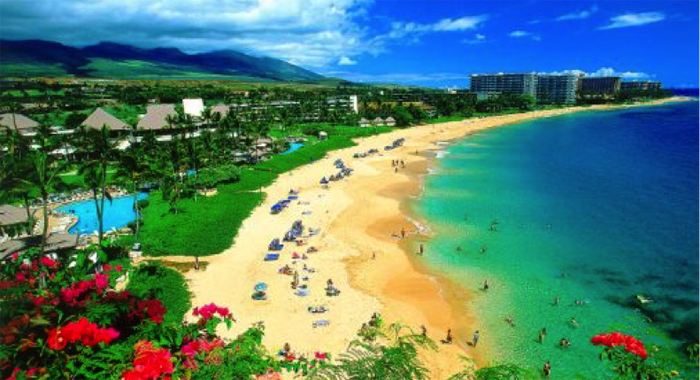 As for the top 15 islands in the Caribbean Sea, they include several that I have already discussed in this series of essays plus many that appear on other rankings. In descending order, they are: (1) Anguilla; (2) Culebra, Puerto Rico; (3) Vieques, Puerto Rico; (4) Virgin Gorda, British Virgin Islands; (5) St. John, British Virgin Islands; (6) Harbour Island, The Bahamas; (7) Bermuda (technically in the north Atlantic Ocean); (8) Exuma, The Bahamas; (9) Turks and Caicos Islands; (10) Jost Van Dyke, British Virgin Islands; (11) St. Bart's; (12) St. Lucia; (13) Aruba; (14) Abacos, The Bahamas; and (15) Nevis.
It is worth noting that 10 of the 15 continue to be colonial or semi-colonial possessions, testimony to the fact that Great Britain, Holland, and the United States gladly relinquished control of those overseas territories that showed little developmental potential.
The fact that islands belonging to The Bahamas and the British Virgin Islands make up fully six of these 15 is also worth noting though the main reason for this is straightforward: the presence of some the most beautiful and spectacular white and pink sand beaches in the region.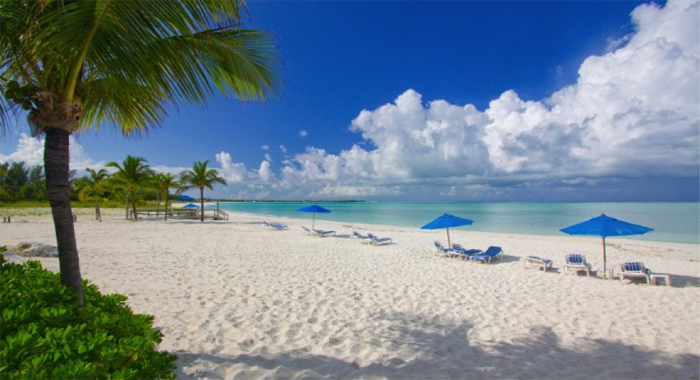 But the most important fact to note is that reaching these highly rated islands from North America and Western Europe, the main source of holiday visitors, involves either a nonstop flight or a brief transit through one of many comfortable regional hubs: Puerto Rico, Dominican Republic, Cuba, Jamaica, The Bahamas, Trinidad/Tobago, Aruba, Guadeloupe, and Barbados.
Those without an international airport are Anguilla, Culebra, Vieques, Virgin Gorda, St. John, all but one of the Turks and Caicos Islands, Jost Van Dyke, St. Bart's, and Nevis. In short, most of the 15 islands. But these highly regarded holiday destinations are all well served by public ferry or small commuter plane from nearby islands with international airports.
Despite the lack of an international airport and comparatively late state as a Caribbean tourist destination, tiny Anguilla (35 sq. mi.), for example, welcomed 79,239 tourists in 2016 while we received 7,200, or less than one-tenth that number, last year (see essay number 49 below) even though SVI is nearly four times larger in area and began receiving tourists decades before Anguilla.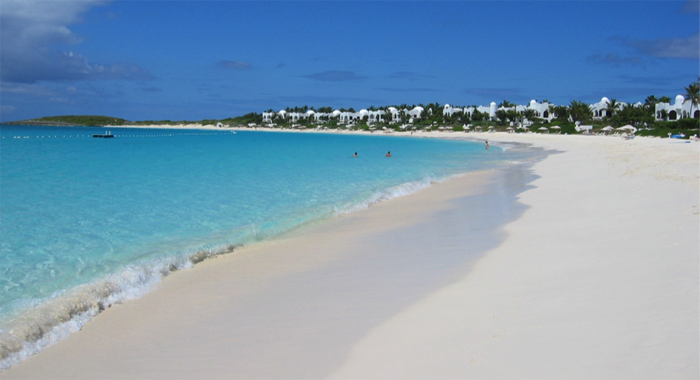 The thriving tourism industries in these "best tourist islands" without an international airport, but with lots of white sand beaches, is more evidence that Dr. Gansalves' contention that, "Our country's tourism potential would not be fully realised unless we build an international airport" was just mischievous speculation rooted in political aggrandizement by a man with no hospitality industry expertise.
If we even needed one, this is yet another reason why AIA is doomed to go down in history as "an airport without a cause" (see essay number 11 below). 
***
This is the 58th in a series of essays on the AIA folly. My other AIA essays are listed below:
The views expressed herein are those of the writer and do not necessarily represent the opinions or editorial position of iWitness News. Opinion pieces can be submitted to [email protected]